Welcome to the Bible Baptist Church website. We are grateful to serve the Lord in Lawton, Oklahoma. On our site you will find lots of information about the church and the various ministries provided. We also have forms on many pages that you can give us information to help you in your walk with the Lord. Thank you for checking out our website.
Our annual Sportsman's Feast is coming up soon be sure to register by clicking on the picture below.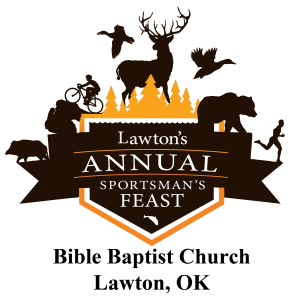 Below is a little Bible trivia and we will update it every week with a new question to challenge your knowledge of the Bible.
Bonus: How old was the man when Isaac was born?